Clanton Uncontested Divorce Attorney
&

Clanton Divorce Lawyers
Call us today! (205) 564-2165
Our Clanton divorce lawyers are currently charging a low flat fee for an uncontested divorce in Chilton County, Alabama. As long as one or both of you reside in Clanton, then your divorce will usually be filed in Chilton County.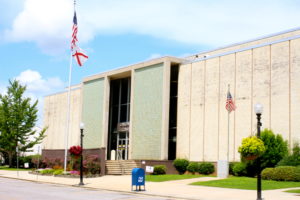 $290 for an uncontested divorce with no minor children. 

$390 for an uncontested divorce with minor children.
There is also a fee that is charged when a divorce is filed. This filing fee varies from county to county, but in Chilton County it is about $231, which includes a small convenience fee. Give our Clanton divorce attorney a call today for more information about the filing fee in your county.
For a cheap divorce in Clanton, there has to be a complete agreement between both spouses concerning all marital issues such as child support, custody, and property division. To get the process going, we can send you an email with the questionnaire, or you can fill it out online via the divorce questionnaire page. Since the parties involved have already reached an agreement, it is not mandatory that you and your spouse meet in our office and most consultations can be done over the phone. However, if you would like an in-person consultation with our attorney, we will be happy to schedule an appointment in our nearby Alabaster office.
Cheap Divorces in Clanton
When you file for an uncontested divorce in Clanton, it is appropriate that you retain a local divorce attorney that understands the local requirements in Chilton County. Some counties have their own rules that may include having certain unique language contained in the document. 
Our Clanton divorce lawyers regularly file uncontested divorces in Chilton County and are well versed on the requirements on the local level
An uncontested divorce occurs when you and your spouse have been able to reach an agreement, and are willing to sign the documents before the filing for divorce. As long as an agreement has been reached, all the judge has to do is approve the agreement and issue a divorce decree, which in most cases can be done in the absence of a hearing or court dates. It usually takes about a month or two for the issuance of the divorce decree after the case is filed. 
Any other way you file for divorce is called a contested divorce. This is where you file a divorce without any agreement being reached and have your spouse served with the divorce Complaint. Once they are officially served, they usually obtain an attorney and file a response. There are hearings set and the judge will ultimately decide your disagreements if the two of you cannot come to some agreement. Divorce lawyers usually are paid a retainer and they bill hourly from it depending on the amount of work they have to do. So depending on how long it takes to resolve your marital issues in the divorce, the attorney fees could be very expensive. This is the reason a Clanton uncontested divorce is almost always cheaper and easier.
Quick and Simple Divorces in Clanton
 To get a cheap divorce in Clanton, the two of you must be in complete agreement. Our Clanton divorce attorneys charge $290.00 for uncontested divorces with no minor children and $390.00 with minor children.
This does not include the Chilton County filing fee of $231. 
To start the uncontested divorce process in Clanton, you would usually fill out the questionnaire online or by mail. After you have paid the attorney fees and we receive the questionnaire, then we will prepare the documents and send them to you.  Once we get the documents back properly signed and notarized with the filing fee then we file the case. You will usually get your divorce decree about thirty days or more later. In almost all counties now, the Court usually enters the decrees electronically.
If you live in Clanton or the surrounding areas of Jemison, Calera, Maplesville, Thorsby, or Verbena, then you will likely be filing your divorce in Chilton County. Clanton is the county seat of Chilton County with the county courthouse located in downtown Clanton.  If you are in Clanton or the surrounding areas and want a quick and easy divorce, then give our local divorce lawyer a call today for more information.