Calera Divorce Lawyers
&

Divorce Attorneys
Call us today at (205) 564-2165!
Our Calera divorce lawyer currently offers a flat fee for uncontested divorces in Shelby County, Alabama. 
$290 for an uncontested divorce without minor children

$390 for an uncontested divorce with minor children
This does not include the filing fee that is charged whenever a divorce is filed. This fee varies depending on the county, but in Shelby County it is approximately $291, which includes a small convenience fee for filing electronically. You typically file a divorce in the county where one of you live, so if you or your spouse live in Shelby County that is where you would likely filed your case. Give our Calera divorce lawyer a call today to find out the filing fee where you live.
To get a cheap and easy divorce in Calera, both spouses must be in complete agreement about all marital issues such as custody, child support, and property division. To get started with an uncontested divorce in Calera, you can fill out a questionnaire on our website by clicking on the Take Action button to the right of page, or call us to email or mail you one.  
You usually do not have to meet our Calera divorce attorney in person and there are hardly ever any hearings in an uncontested divorce since an agreement has already been reached. If you want to speak with our Calera divorce lawyer then they can usually speak with you the same day you call or if you want to meet in person then we will be happy to set up an appointment in our Alabaster office.
To get a cheap uncontested divorce in Calera, both spouses must be in complete agreement and willing to sign the appropriate paperwork. The documents our Calera divorce lawyer prepares include something called a settlement agreement, which can just say that both of you keep your own property and debts or it can address things such as property division or child custody.
As long as you return the paperwork to us signed by both you and your spouse, then you can get a quick and easy divorce in Calera and never have to take off work to go to Court.
You can get divorced by just signing and executing paperwork and getting it to our office and our Calera divorce attorney will take care of it from there.
Once the agreement has been signed and filed, the judge will approve the agreement and issue your divorce decree. This can usually be done without any hearings in Shelby County. There is a waiting period in Alabama, which means the judge has to wait thirty days before issuing your divorce decree. However, the judge will usually sign the decree shortly after this time has expired.
You should get your divorce decree by email and mail from our office once the judge has signed it. The judges in each county have their own local requirements, so you should retain a local Calera divorce attorney to prepare your uncontested divorce so that there are no issues. Our divorce attorney in Calera is aware of such local rules and will work with you to ensure that you get your divorce finalized as quickly and easily as possible.
If you live in Calera and there is no agreement, then you will have to file a contested divorce in Shelby County Court. A contested divorce is wehre you file the case asking the judge to give you what you want, including custody, the house, or whatever marital assets there are to divide. If no resolution can be reached through negotiations after the contested divorce is filed, then there will eventually be a trail and the judge will decide all of the issues for you.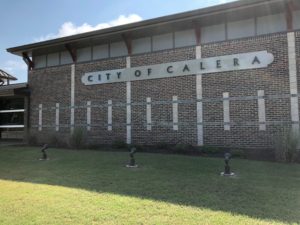 This process is much longer and more expensive than an uncontested divorce. However, if there are issues that are non-negotiable, such as both parties wanting custody or the house, then this might be the best process for you.
To have a Calera divorce attorney file your case for you and represent you throughout the process, they will usually want something called a retainer. A retainer is an up front payment that the divorce attorney uses to bill their fees out of as they earn them. So you pay the divorce lawyer an up front retainer of a few thousand dollars and they file your case. During the divorce process, the attorney keeps up with their hours and bills this retainer as necessary. When the retainer is exhausted, you will have to refill it for the attorney to continue working on your case.
Most retainers for contested divorces in Calera and throughout Shelby County are between $1500 and $5000, depending on whether you have children or substantial assets in the marriage.  If you are interested in filing a contested divorce in Calera then call us today for our fees and retainers in Shelby County, Alabama.
Cheap and Easy Calera Divorce
If you and your spouse can come to an agreement and are willing to sign paperwork, then you can get a cheap and easy divorce in Calera. There is no going to court as long as both parties agree on everything, all the paperwork is prepared and signed properly, and the judge approves the agreement. Our local Calera divorce lawyer knows all the local requirements for Shelby County so we can ensure that you get your divorce finalized as quickly as possible.
Calera is one of the fastest growing cities in Alabama. Downtown Calera is only a few miles down I-65 from our Alabaster office, so if you want to meet the divorce attorney or drop off documents in person you can easily do so. If you need a divorce lawyer in Calera, Alabaster, Helena, Chelsea, Pelham, Montevallo, Vincent, Wilsonville, Shelby, Columbiana, Harpersville, Sterrett, Westover, then you will likely be filing in Cullman County.
Attorney Steven A. Harris is a member of the Shelby County Bar Association and the Better Business Bureau so take a look at our BBB profile for more information about our law firm.. We can usually answer your questions and address your concerns over the phone the same day you call. Call our Calera divorce lawyer today, and let us answer your questions about the divorce process.