Professional Attorneys
&

Cheap Divorce Lawyers in Enterprise

UNCONTESTED DIVORCE STARTING AT $290
If you live in Enterprise or the surrounding areas of Ozark, Daleville, or Elba, then you will likely be filing your divorce in either Coffee or Dale County.
Elba is the county seat of Coffee County with the county courthouse located in downtown Elba with a courthouse annex in downtown Enterprise. The county seat of Dale County is the City of Ozark, with the county courthouse located in downtown Ozark. Our Enterprise divorce lawyers are currently offering discounted flat fees to help you obtain a cheap divorce in and around Coffee or Dale County.
$290 for uncontested divorces without minor children of the marriage.

$390 for uncontested divorces with minor children of the marriage.
This flat fee does not include the filing fee that each county requires when a divorce is filed. The filing fee in Coffee County is about $238 and in Dale County it is about $204. If you want to get the process started you can request us to mail or email you a questionnaire or you can fill one out online by going to our divorce questionnaire page. If you have additional questions then give us a call and speak with one of our local Enterprise divorce attorneys today.
Our Enterprise Divorce Attorney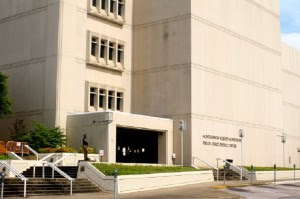 The divorce process can be a very bitter one, consuming a large amount of both parties time. The usual worry in most cases is that the spouses will have to put their life on hold while the court decides all of the marital issues. Also, both parties will be spending thousands in attorney fees to resolve the issues. However, if an agreement can be quickly reached, then it can save both parties a lot of headache and time
Filing for divorce requires that you retain a local attorney who regularly practices in that particular jurisdiction, even for a simple uncontested divorce. The reason is that the requirements differ in each county, especially in Coffee County, and only an Enterprise lawyer will know these local rules. For example, in Coffee County if the children of the marriage are still minors, then both spouses are required to attend and complete a parenting course. Both you and your spouse are mandated to comply before a divorce decree is issued.
There are also certain document requirements that are particular to this county, and our attorneys are familiar with this and will ensure that all such local rules are followed.  In some cases, when a national company is retained to type up your documents they are not familiar with such local rules and this can cause your paperwork to be incomplete, resulting in a dismissal of your divorce.  However, our Enterprise divorce lawyers know these rules and will work with you to ensure that they are followed, and that you receive your divorce decree as quickly and easily as possible.
Professional Uncontested Divorces in Enterprise, Alabama
There are generally two ways to file for divorce in Central Alabama: uncontested or contested. A simple uncontested divorce can be filed when both spouses have reached an agreement as regards all marital issues involved. For a low flat fee, our attorneys will counsel you and prepare your uncontested divorce documents for both spouses to execute and return to us to file. Once filed, the judge will sign your divorce decree in a month or two without any hearings necessary in most cases.
In the case where there are unresolved issues preventing both of you from reaching an agreement, then a contested divorce can be filed. This is where you file for divorce without an agreement and usually have an attorney representing your interests in court proceedings. You will be offered assistance by our Enterprise divorce lawyers, but you'll have to pay much more in attorney fees for a contested divorce than an uncontested divorce. 
When you call our office, one of our Enterprise divorce lawyers can talk to you and usually answer all of your questions over the phone the same day. If you are considering an uncontested divorce, a phone consultation may be all that is necessary. However, if you are filing a contested divorce then we will need to meet with you in our Enterprise office.
If you reside in Enterprise, Ozark, Daleville or Elba, then we will most likely be filing your divorce for you in the Family Court of either Coffee or Dale County. Elba is the county seat of Coffee County, with the county courthouse annex in downtown Enterprise. 
Our local divorce attorney Steven A. Harris regularly files divorces in all of these courts. He is a member of the local Montgomery Bar Association, the Montgomery Chamber of Commerce, and the Central Alabama Better Business Bureau. No matter what type of divorce you are seeking, we can usually quote you a flat fee instead of the traditional hourly based billing that most law firms use. If you have any questions about filing for divorce in Central Alabama, then give our Enterprise divorce attorneys a call today for a consultation in person or over the phone.